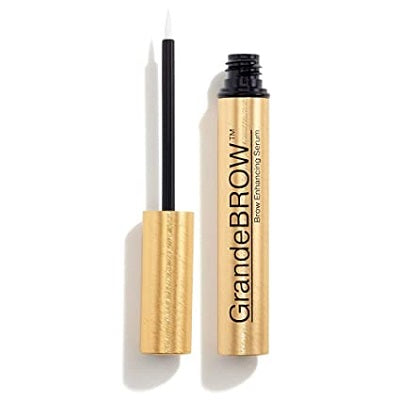 GrandeBROW
A revolutionary brow enhancing serum that promotes fuller, bolder-looking brows.

This award-winning brow enhancing serum is infused with a special formulation of vitamins, antioxidants, and amino acids to promote naturally fuller, bolder-looking brows in just six to eight weeks, with full results in four months. This product is ideal for enhancing sparse or thinning brows, and it's also helpful in restoring the appearance of misshapen or over plucked brows.

This product is ophthalmologist-tested and approved, and cruelty-free. In order to receive the full treatment, be sure to finish the entire tube (a four-month supply) within a four-month time period.