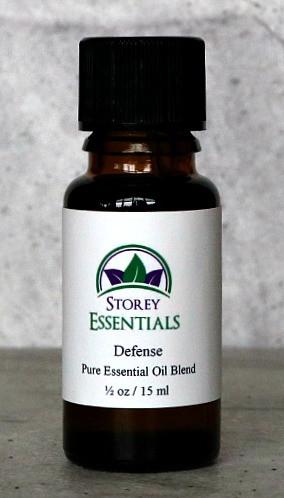 Defense
Fight colds and flu with our version of "Thieves Blend". This combination of oils has antiviral, antiseptic, antibacterial and anti-infectious properties. A similar blend was tested at Weber State University (1997) for its potent antimicrobial properties and found to have a 99.96 percent effectiveness rate against airborne bacteria.

We suggest diffusing this oil into the air, especially during cold and flu season. In addition, some of our customers use this in a diffuser to fight mold and mildew. We are also finding this blend very helpful for allergies and it can be mixed with a carrier oil and applied topically a couple times a day.  Many people find applying it to the bottom of their feet works well.

Made up of a blend of 100% pure Essential Oils: Clove, Lemon, Cinnamon, Eucalyptus, Tea Tree and Rosemary.