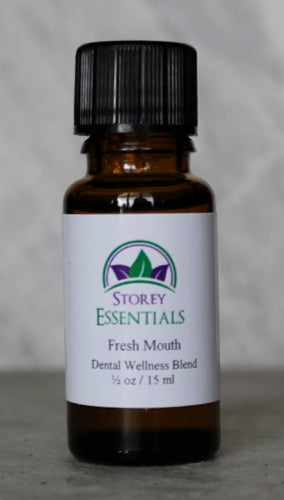 Fresh Mouth
NEW! Our Fresh Mouth blend is a synergistic formula of potent, germ-fighting, breath-freshening, gum-loving and teeth-brightening essential oils. Pre-blended with organic jojoba, this blend is ready-to-use. 

How to Use this Blend:
1-3 drops on your toothbrush after your regular brushing as a sort of final brushing/rinse.

1-3 drops added to a cup of water (or salt water) for a mouthwash
1-2 drops on the tongue throughout the day to freshen breath
Essential Oils Include:
Organic Cinnamon, Organic Clove, Organic Peppermint, Organic Spearmint, Organic Lemon & Manuka in a base of Organic Jojoba.