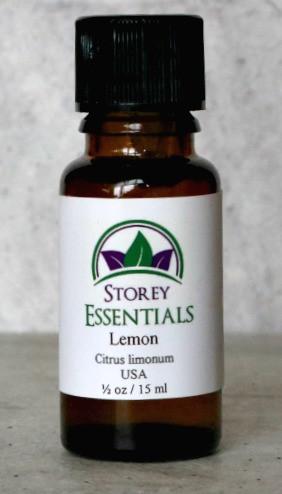 Lemon
Organic Lemon Essential Oil from Italy has a fresh, invigorating aroma.
Description and Uses: Organic Lemon essential Oils has a fresh, citrus scent that is revitalizing and uplifting. It has antibacterial and tonic properties, making it useful for relief of cold symptoms. Widely used in beauty care, it cleanses, refreshes, cools and stimulates. Lemon Essential Oil is an astringent and antiseptic oil, useful for oily skin, and can be used to tone and condition nails and cuticles.
Blends Well With: Neroli, clary sage, bergamot, citronella, orange flower, galbanum essential Oils.

Cautions: Do not use Lemon on the skin or in a bath for 12 hours prior to sun or sunlamp exposure.