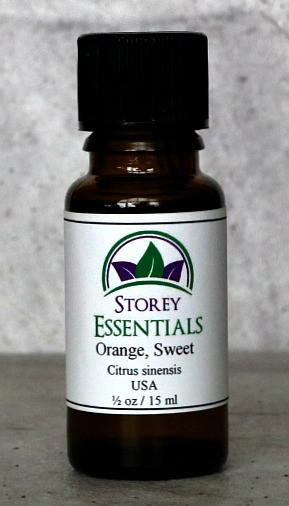 Orange, Sweet Organic
Organic Sweet Orange Essential Oil from the USA has a sweet, fresh, cheerful aroma.
Description and Uses: With a rich, fresh citrus scent, the essential oil of orange lifts the spirits and calms the nerves. Blend with spicy oils for cheering baths, and add to massage oil for digestive system. Believed to brighten dull complexions. Encourages sleep. Traditional use: astringent, soothing agent, skin conditioner
Blends Well With: Bay, bergamot, black pepper, spice oils, frankincense, geranium, marjoram, other citrus oils, vetiver, jasmine, ylang ylang, rose essential Oils.