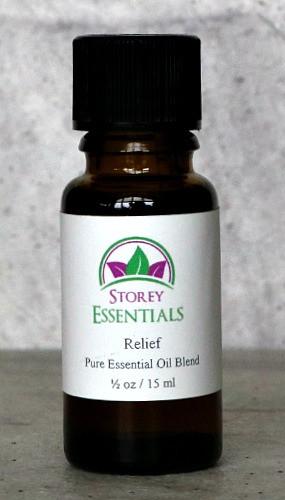 Relief
Essential Oil Blend is compounded with essential oils that have been historically associated with pain relief and elimination of toxins.

This pure and undiluted essential oil blend can be added to any carrier oil or cream (2 drops per teaspoon) and applied to painful joints. Also soothing: add 3 drops to a warm bath (dilute with a carrier oil first).

A synergy of 100% pure Essential Oils of: Roman Chamomile, Black Pepper, Ginger, Juniper, Marjoram, Spanish Rosemary and Vetiver.